About Us
Honesty, reliability and fast delivery are at the core of Photoline's service promise.
Photoline was established in 1983 and has gained
experience across a vast range of projects – large, small and in between, from complex national campaign rollouts to delicate custom framing. We are a local family business and care about our customers and their projects.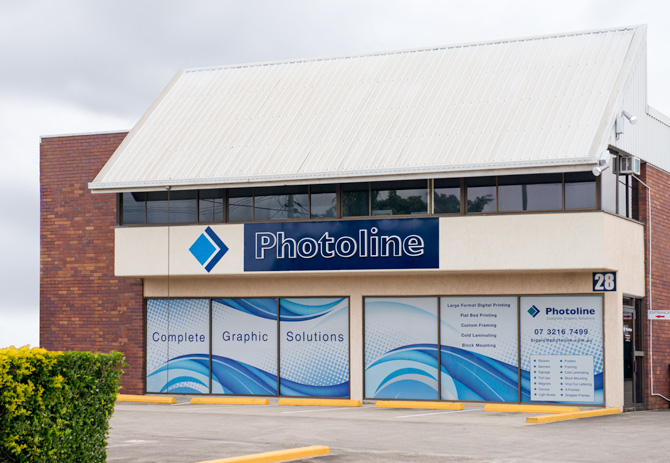 You will find our team is both expert and easy to deal with giving you assurance that your project will be completed to your satisfaction without fuss.
We take care to understand your project first and then manufacture to your specifications.
We can look after your project from production, through to finishing, delivery and installation. If you require displays or signage set up or installed, our team can get it there for you on time. For all of our services, digital printing, block mounting, laminating, custom displays, framing and signage we provide packaging and delivery Australia wide.
We are you one stop shop for Large Format Digital printing, flatbed printing, latex printing, solvent printing, giclee printing, pigment printing, art services, vinyl cutting, installing, vehicle wraps, signage, branding, deep etching, clipping paths, laser cutting, CNC router cutting, 3D lettering, stainless steel, custom framing, mounting, photo finishing, laminating, billboard, design, photography, pullups in brisbane. printer, printers